Where is Mariposa Beach?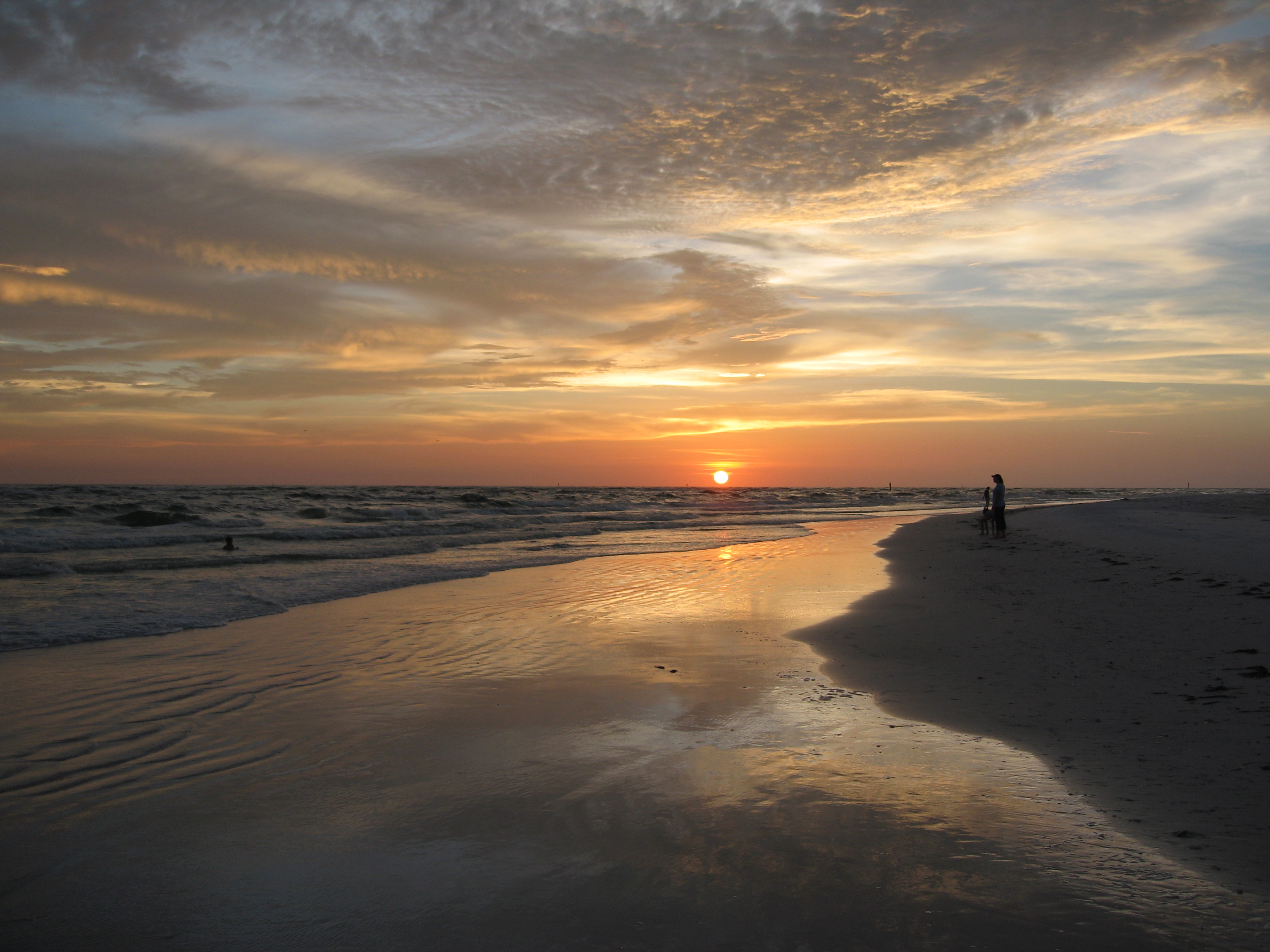 Today, I received a very nice e-mail from Judy, a reader, who just finished Deception in Mariposa Beach, the third book in the Mariposa Cafe Mystery Series. This is what she wrote!
Teresa, I just finished Deception! It was your best yet! Can't wait to hear the on-going story of Libby. I really love all the descriptions of the places in and around "Mariposa Beach." It gets me remembering all the places I used to visit. How did you come up with the name of the beach? I did see from the internet that there is a Mariposa Beach in San Clemente, CA; Belize and Falmouth, England. I'm trying to think of a place south of Sarasota that would mimic Mariposa Beach.
I've received this question from other readers. So, I decided to use this blog post to answer Judy's question:
The original Mariposa Café stories were actually my Senior Thesis where my assignment was to create 3 interconnected short stories. (BTW - I received an A- on my thesis). These stories became the backstory/origin story for Libby and the folks in the Mariposa Café Mystery Series.
To name the town and the beach, I did google a number of beach names in Florida. One was Sunset Beach, of which there are more than one. I don't remember all the other names I tried as it was 12+ years ago. I found those Mariposa Beaches you mentioned, but nothing close to that in Florida. I like butterflies. Mariposa is the Spanish word for butterfly, so Mariposa Beach was born. The fictitious town of Mariposa Beach is somewhere between Venice and Englewood.
Thank you, Judy, for sending me the lovely e-mail. I'm so glad you enjoyed Deception in Mariposa Beach.

*Photo of Siesta Key Beach by Teresa Michael

https://www.amazon.com/dp/B08HNJW3YH
Blurb for DECEPTION IN MARIPOSA BEACH
Welcome back to Mariposa Beach for the third book in the Mariposa Café Mystery Series, where it's all about fun Florida mysteries featuring fearless, female sleuths.
There's a new, big-time New York City director in town–Jerry Mann–but whether or not he'll live to see opening night of the play he's there to direct isn't a guarantee. With several new crimes to solve that appear to have followed Mr. Mann to Mariposa Beach, Libby Marshall, a former prosecutor, and her super-hot detective boyfriend, Jack Seiler, will need all the help they can get from the quirky crew and patrons of the Mariposa Café.
But, this time, it's more than a little personal for Libby. Her Aunt Julia appears to have a mysterious past with Jerry Mann, and it's looking like a past that will have a major impact on Libby's future.
The Mariposa Café Mysteries are Friends meets Miami Vice.