Research - You Never Know What You'll Find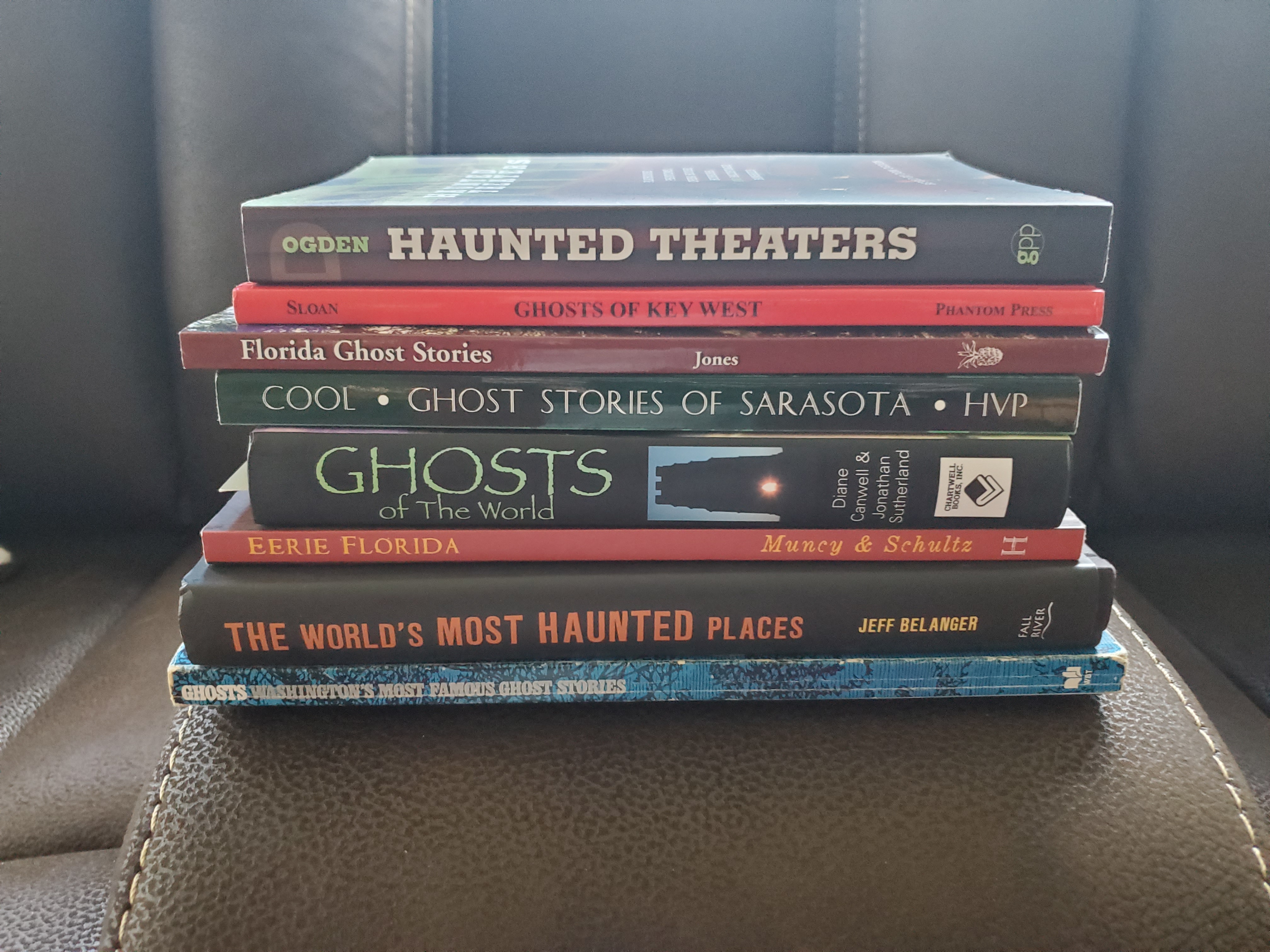 I love ghost tours and have searched out ghost tours in many of my travel destinations, including Key West, Kissimmee, Washington DC, Gatlinburg, Savannah, Charleston, Seattle, and more. A good ghost tour guide will entertain and hold the attendees' interest by weaving interesting local history and folklore into their stories along with the spooky tales.
Mariposa Beach is a fictional town near where I live on Florida's Gulf Coast. Before Christmas, I pulled out the ghostly books that I have and added a couple more for further research. I devoured the local folklore and ghost stories for inspiration. I was so engrossed in the odd, spooky tales, I dreamed about them and couldn't get my mind into Christmas. So, I put the paranormal books aside. I watched an entire afternoon of Christmas Hallmark movies to get my book club Christmas gifts together. But that's another story!
After the holidays, I returned to writing the book, and now I'm in the section where Libby and friends go on the ghost tour. As I sat down to write these scenes, I pulled out my books and research notes for inspiration.
Here are a few interesting tidbits I discovered during my research into local folklore and ghost tales:
Key West is one of the most haunted cities in the United States. I'm sure almost everyone has heard of Key West's Robert the Doll, currently in residence at the East Martello Museum. I took the ghost tour, heard about his old residence, The Artist's House, and saw him sitting on his little chair in his glass case. I even asked his permission to take his picture–to be on the safe side, of course. He is certainly a creepy-looking doll reported to be 'enchanted' or 'possessed,' and weird stuff happens when he's around. Therefore I'm not posting his photo, for fear my website will come crashing down. However, here are some orbs captured on the grounds of the East Martello Museum. The Key West Ghosts and Gravestones Trolley Tour is one of my favorites. https://www.ghostsandgravestones.com/key-west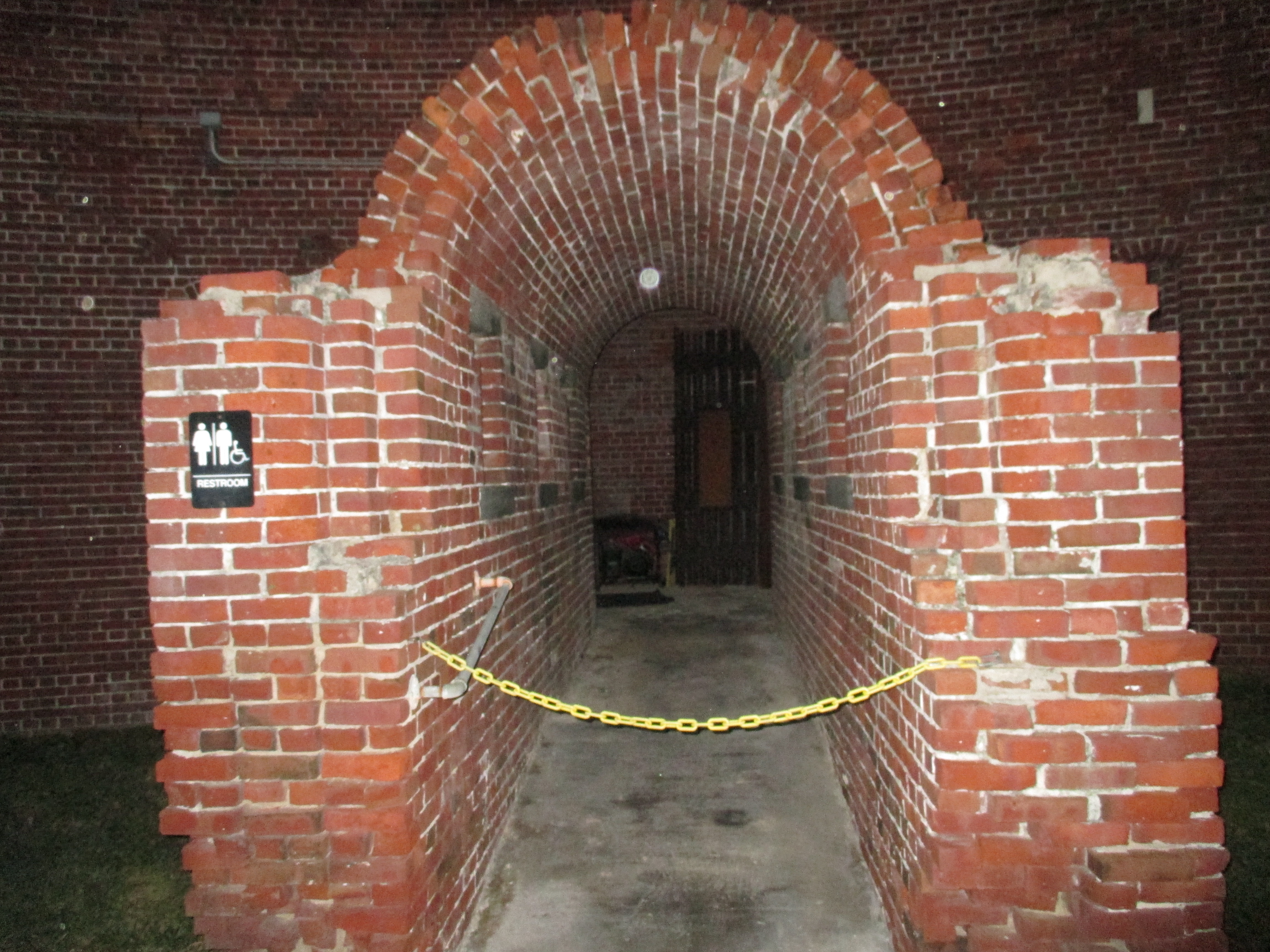 In Tampa, a spider monster, dressed in a black suit and tie, haunts a trestle bridge. His long dark spidery legs beckon to unsuspecting victims. I don't know about you, but I will never cross that bridge. Any resemblance to the Mothman Prophecies is in my mind.

The Gnomes of Bok Tower. In 1955, a one-foot-tall naked man was captured near Lake Wales after stealing oranges from a farmer's tree. They reminded the local folks of gnomes, and there were rumors he had escaped from a circus, or he and his friends were Lilliputians from Gulliver's Travels. They disappeared after a sacred stone from Ireland was shipped to town, blessed by a priest, and placed in the orange grove. Here's a photo of a recent trip to Bok Tower, near Lake Wales, where the locals captured the little guy. https://boktowergardens.org/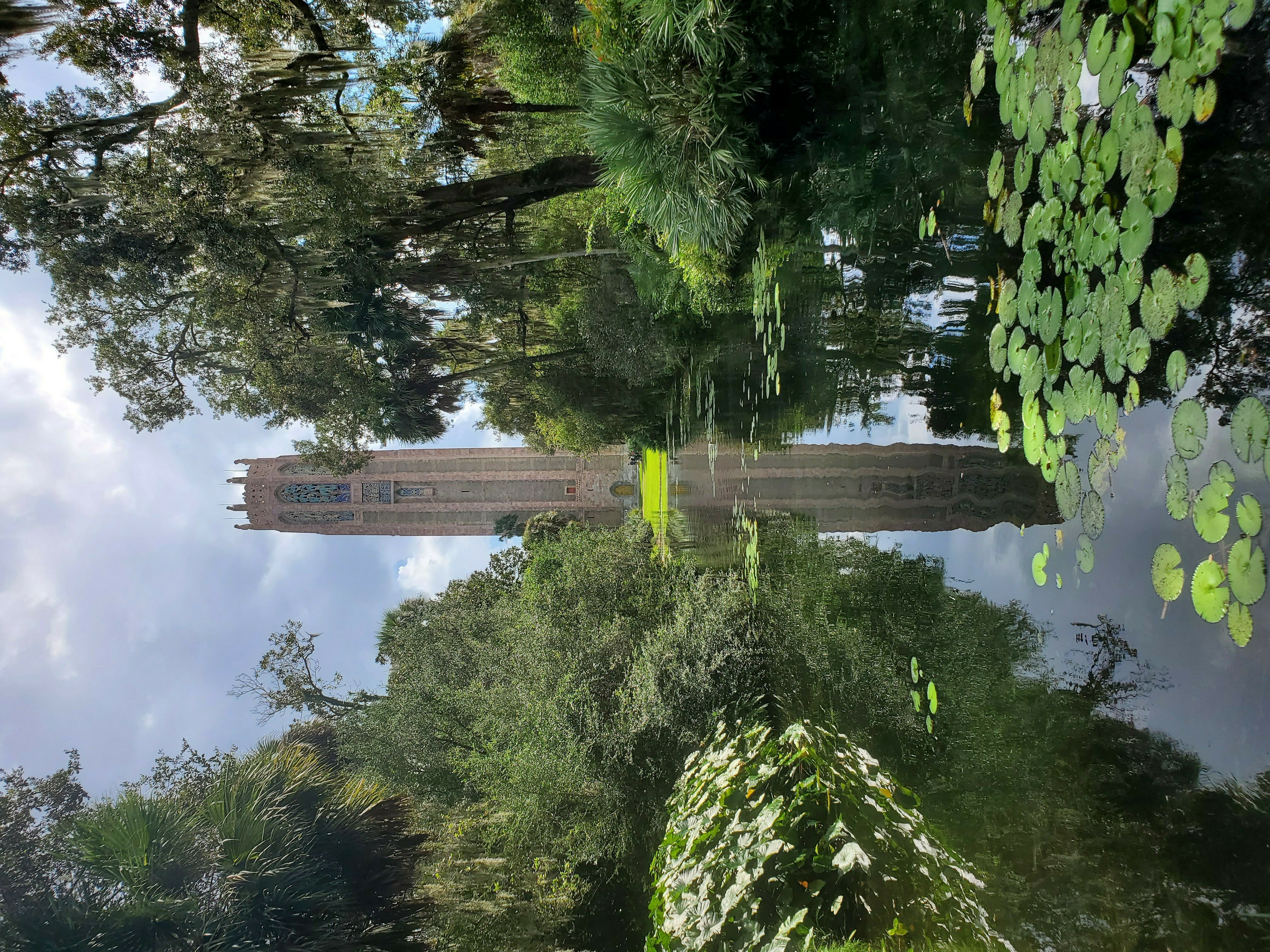 Skunk Apes or Swamp Apes–Florida has Bigfoot relatives spotted from the Ocala National Forest to Everglades City. The Skunk Apes are stinkier and more aggressive than the Swamp Apes and their Bigfoot cousins. I think I'll check out the Skunk Ape Research place in Ochopee the next time we head down toward the Everglades. I've never seen a Bigfoot. Have you? https://www.skunkape.info/ 

"Pinky" is a sea monster living in the St. John's River—our own Loch Ness monster.

Indian Beach has three Calusa Indians that dance around a particular yard. It's thought to be a protection dance.

I'm writing the Mariposa Beach ghost tour scenes now and deciding exactly how much I should include because, after all, something bad needs to happen to our characters during the tour. What types of stories do you think I should include?
References
 Cool, Kim (2003). Ghost Stories of Sarasota: The Heart of the Cultural Coast. Historic Venice Press, Venice, FL. www.historicvenicepress.com.

 Jones, Robert R. (2008) Florida Ghost Stories. Pineapple Press, Inc. Sarasota, FL. www.pineapplepress.com 

 Muncy, Mark and Schultz, Kari (2017). Eerie Florida: Chilling Tales from the Panhandle to the Keys. The History Press, Charleston, SC. www.historypress.net.

 Sloan, David L. (1998) Ghosts of Key West. Phantom Press, Key West, FL.