June 2022 Newsletter
Redemption in Mariposa Beach
was released on Kindle, Kindle Unlimited, and paperback to some very nice reviews and comments on Amazon, Goodreads, and Facebook.
Helena from California said "So glad to have #4 in the series come out and it was so very good…Thanks Teresa for such an entertaining read."
KGenn51 said, "This cozy mystery has everything you have come to expect from Teresa Michael.... engaging characters, intriguing and unpredictable plot, and touches of romance….. all set in a tropical paradise."
Joyce from Colorado said, "A great read. I had to stay up to 3 AM to finish it. The best in the series so far."
I appreciate all of the subscribers, readers, and the reviews and encouragement I receive. Posting a review on Amazon and Goodreads is a great way to promote your favorite authors and introduce them to new readers.
I recently received my box of author copies: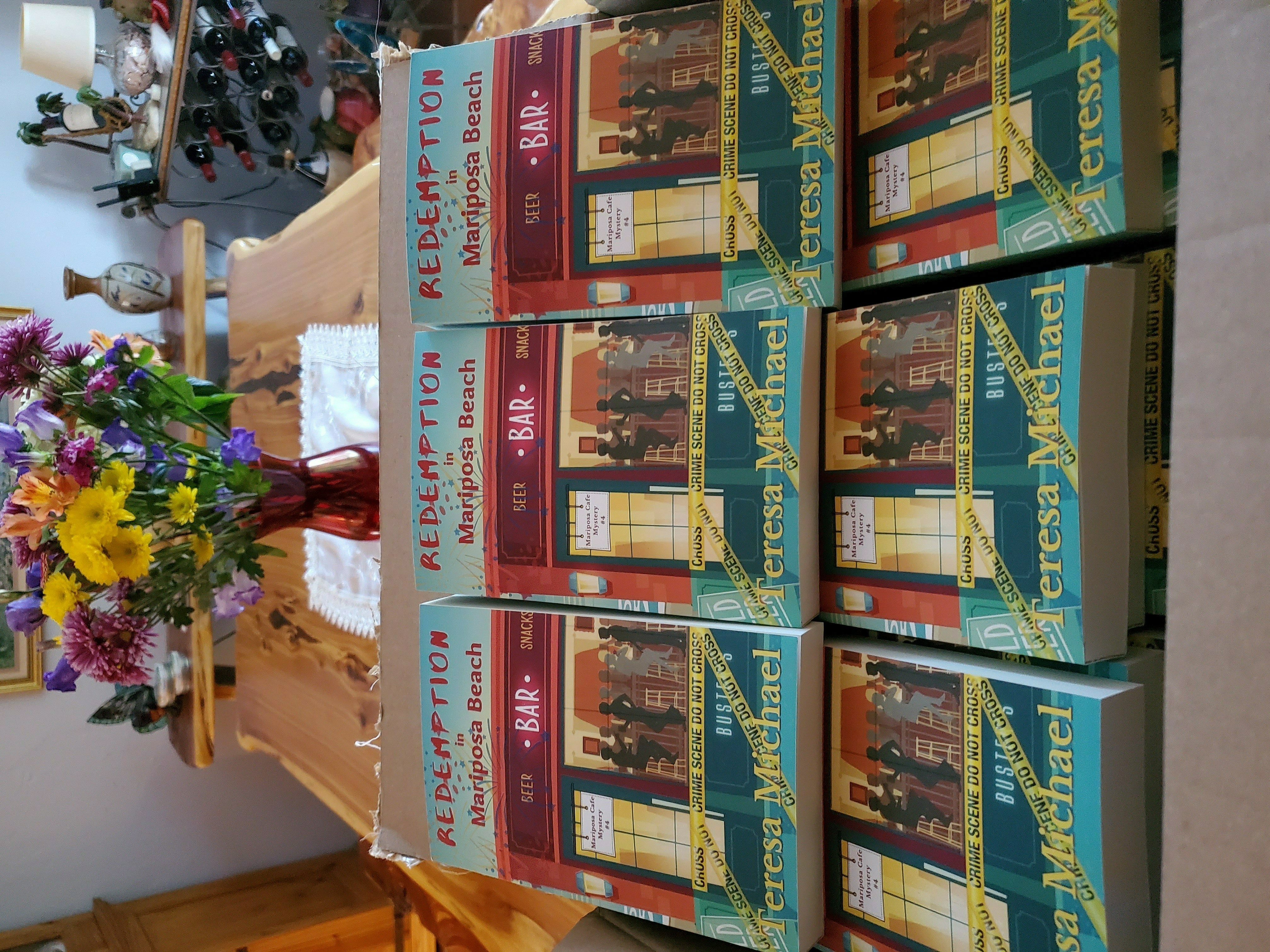 WIP (Work in Progress)
Murder in the Terrace Room --- 26,367 words.
I haven't made a lot of progress since the last newsletter, but I was on vacation in Alaska for 10 days. Then I went to Cincinnati to do some research. Murder in the Terrace Room is set in a B&B along the Ohio River. I stayed at The Clifton House in the historic Clifton area of Cincinnati which inspired me to write a B&B story when I stayed there a few years ago. My room even had a terrace. Unfortunately, my trip was cut short because my daughter and granddaughter tested positive for COVID. So, I came home early.

Here's the teaser: Siblings Kevin and Molly Harrington inherit the old family mansion in a small town overlooking the Ohio River. Instead of selling out, they decide to renovate and open a bed and breakfast. At their first big event, a book launch, the author is murdered in the Terrace Room.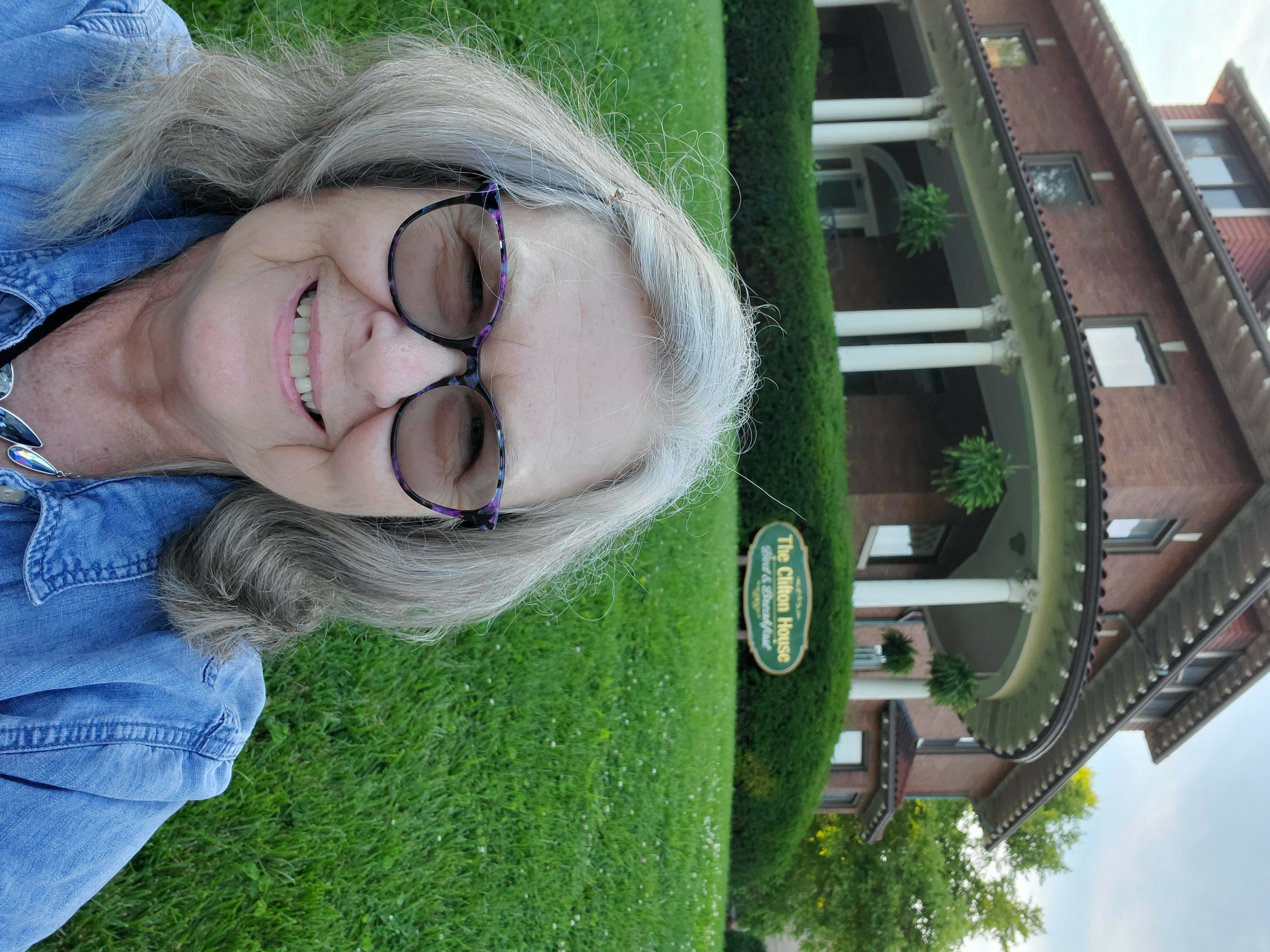 What Else Have I Been Up To?
We thoroughly enjoyed our cruise to Alaska. We spent two days in Seattle where we visited the Space Needle and the Glass Gardens and took a tour of the Seattle Underground. It was interesting to see how they rebuilt the city after a devastating fire. Then we boarded the Holland America Eurodam and set sail for Juneau, then we visited the Hubbard Glacier, Sitka, Ketchikan, and Victoria, BC. The people of Alaska were so thankful that the tourists are coming back. We did gold panning in Juneau and even saw whales on the Whale Quest. The food was delicious. I didn't have a bad meal on the ship. The staff was friendly and helpful. I would definitely take another Holland America cruise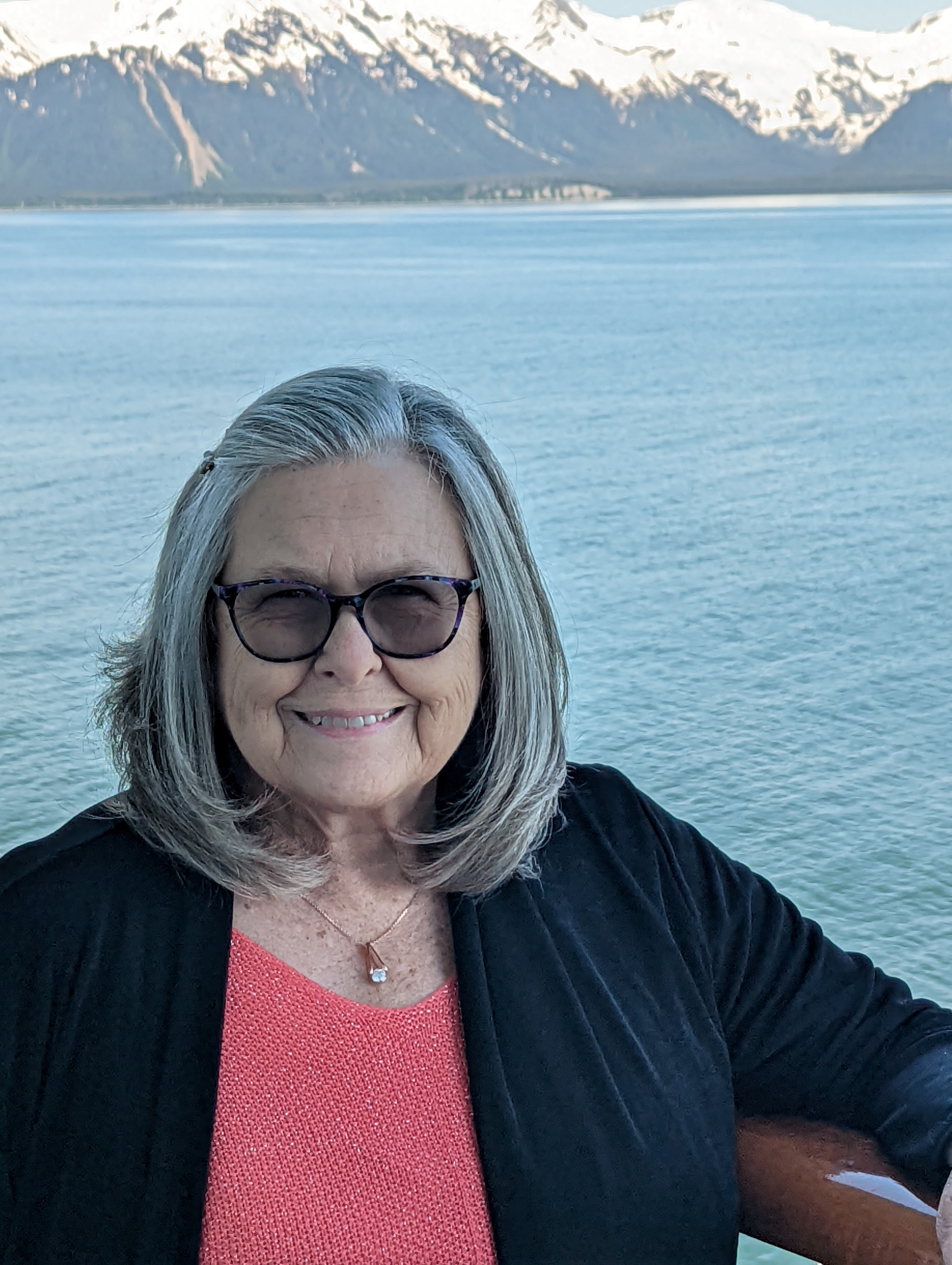 What's Next?
Next week, I'm on my way to Sleuthfest in Deerfield Beach, July 7-10. Sleuthfest is usually held in March but due to the pandemic rescheduling, this year it's in July. I've been asked to introduce Anne Cleland who writes the Acton and Doyle Scotland Yard Mysteries (two of my favorite characters) and a series of Regency era historical novels. I'm also moderating a panel titled "My secondary characters are Metropolis, Fantasia, and Mayberry." If you haven't guessed, the topic is setting as character. The panel members write about multiple locations from Hawaii to the Florida Keys to Colorado. I have my questions ready. I'll let you know how it goes.
What have you been reading and watching?
Right now I'm reading The Midnight Library by Matt Haig. It's our book club selection for this month. Have you read it? Did you like it? Since I'm moderating a panel of authors at Sleuthfest, I've been reading their books. Neil Plakcy writes The Golden Retriever Mysteries which is great for dog-lovers. I read In Dog we Trust, the first in the series. I also read Murder at the Breakers, the first of the Gilded Age Mysteries by Alyssa Maxwell. It's set in 1890's Newport, RI. If you watched "The Gilded Age" on HBO, then you know the setting and the magnificent costumes of the ages. Mercy Creek, set in Colorado, by M.E. Browning was also very good.

Have you seen Downton Abbey, A New Era? I went to see it last week and enjoyed it very much. It was like catching up with old friends. Right now I'm watching The Stranger on Netflix. It's based on a Harlan Coben novel. Worth a look.
One last photo – a red pineapple at Marie Selby Botanical Gardens.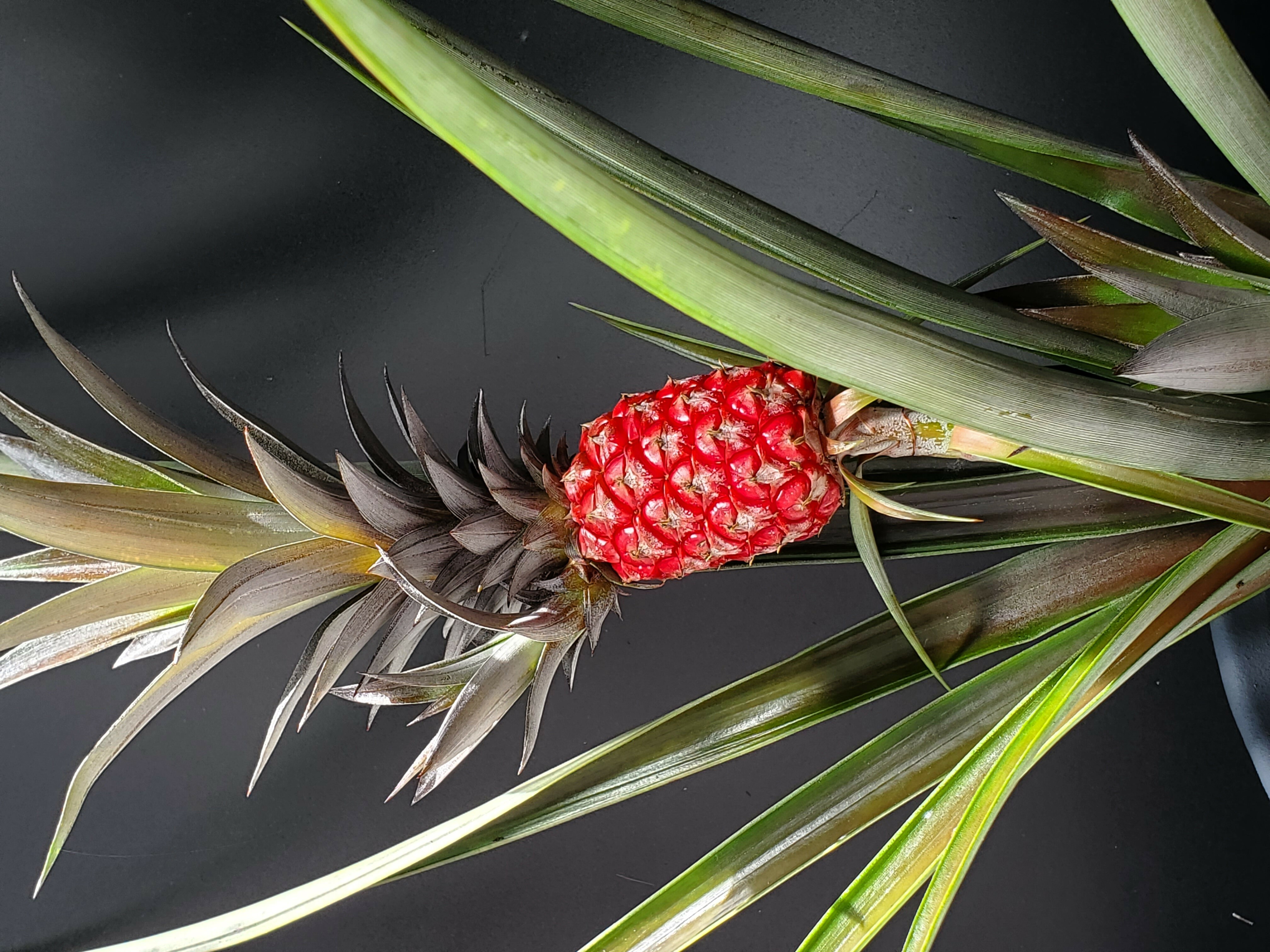 I hope you have a very Happy and Safe July 4th holiday weekend.
You can always reach me at
teresamichaelauthor@gmail.com
or through my website at
https://teresamichaelwrites.pubsitepro.com
or my Facebook Author page
here
Please follow me on Goodreads.
Teresa Michael (Author of Murder in Mariposa Beach) | Goodreads
And if you have a moment and liked my books, please leave a review on Amazon and/or Goodreads. Authors depend on reviews to get the word out about their books. It doesn't have to be long—just a sentence or two, which is greatly appreciated.
If you're not a subscriber, you can sign up for this newsletter
here